We have read your views and drawn our conclusions: CegeSoma facilitates the access to its collections!
The question of the access to our collections was one of the key points that was examined in the context of the MADDLAIN project. Although the tools and means of communication used by our readers have changed considerably in the digital age, the main reason for different publics to turn to an institution such as CegeSoma remains the consultation of our archives and our rich library which is made accessible to them.

In the MADDLAIN survey, the question of "Access" has been considered in terms of paper documents as well as digital documents. In both cases, it would seem that the users combine different approaches to access documents by linking the research in the digital catalogues and the paper inventories. Moreover, professional researchers point out that they use not one, but several strategies in their search for information: keywords, hierarchical tree, quotations, waterfall method, documentary monitoring, exchanges with experts, etc.

The majority of the users are satisfied with the digital catalogues. With more than 2,000 single visitors each month, the Pallas catalogue is widely consulted. Yet, the answers to the questions of the survey suggest that several improvements could be made to it. The main grievances concern the not very clear interface, the too complex general structure, the difficult usability for unexperienced users, the description of inappropriate or incomplete documents and the lack of communication on which documents are encoded, or not, in the catalogue.

The results of the MADDLAIN project have led to the identification of different types of possible improvements to facilitate the access to the collections of CegeSoma for the user. The goal was to respond rapidly and efficiently to the complaints concerning problems that can easily and quickly be solved with a realistic investment of time and money.
Here are some of the first actions undertaken since the end of the MADDLAIN project: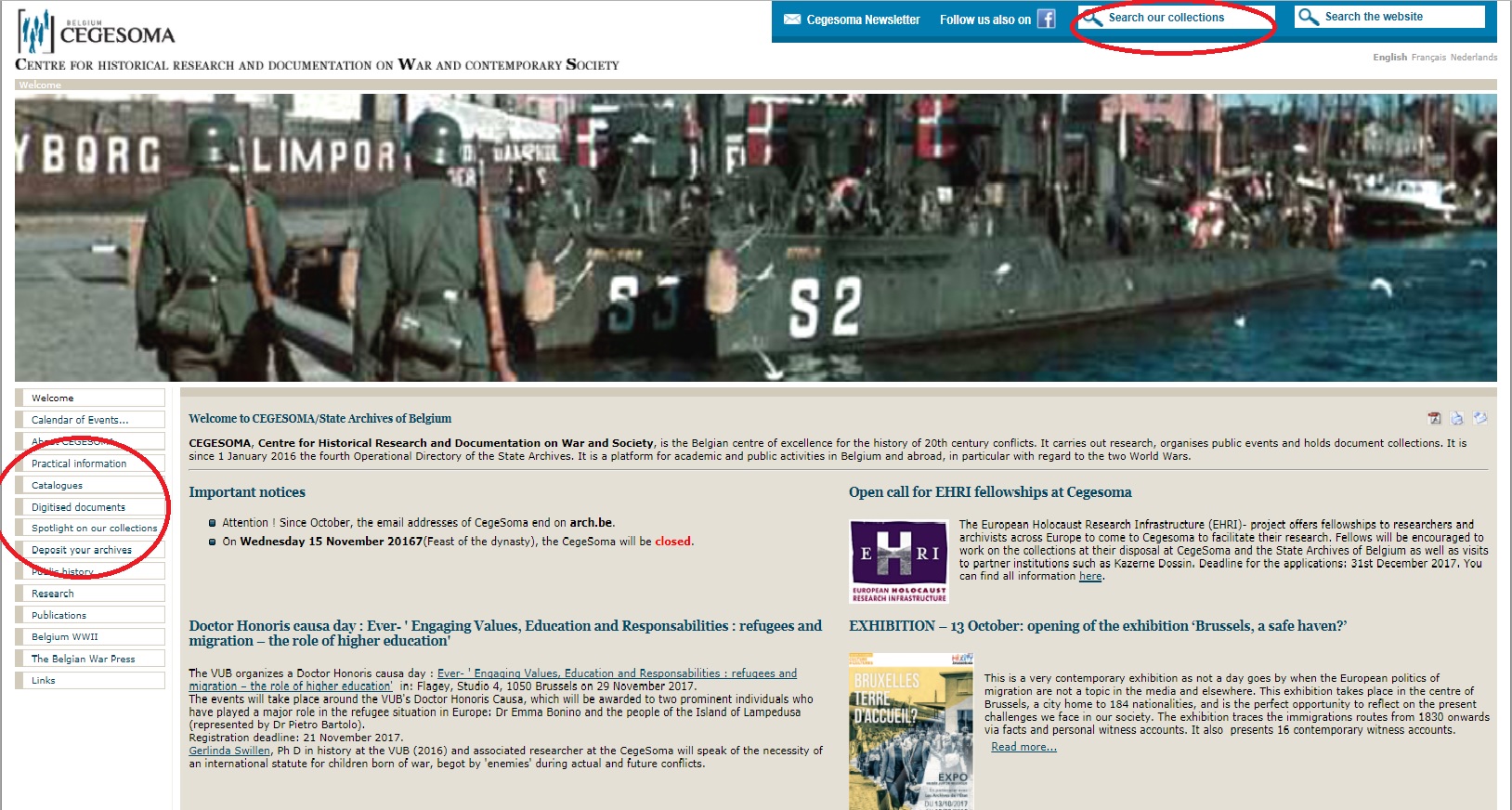 - Direct access on the home page of the website of CegeSoma to the main catalogue of the institution
- The renaming of certain tabs of the menu of the website that allow to access the collections
- The translation of almost 2,000 descriptions of photographic collections in Pallas
- An article by Karla Vanraepenbusch and Jill Hungenaert which proposes 3 tools to find sources and references in the catalogue of CegeSoma. Available on he blog of the Memex project and on the website of CegeSoma .

More steps are being prepared for the beginning of 2018. We will keep you informed via our Newsletter. Stay tuned!