Questioning the archivistic potential of the image
Under the direction of
Julie Maeck (CegeSoma) & Matthias Steinle
L'image d'archives. Une image en devenir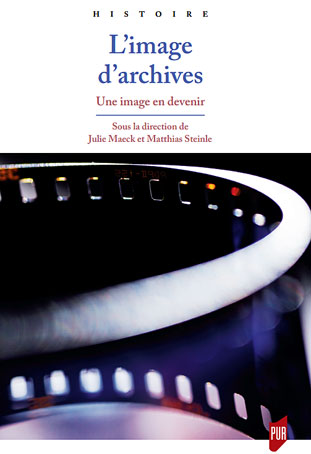 From image to archival image
The original goal of this book is the identification of the processes – strategies, mediations, challenges and objectives – that contribute to lend images the status of archives. What is it that makes  an image into an archival image ? And why is this not the case for all images ?

A multidisciplinary approach
The book gathers articles of historians, art historians, archivists, philosophers, aesthetes, anthropologists, artists and researchers of cinematography and science communication. Two unpublished interviews with specialist historians – Marc Ferro and Pierre Sorlin, Sylvie Lindeperg and Laurent Véray –, conclude the book.
The book can be ordered at CegeSoma by email (cegesoma@cegesoma.be) or telephone (00 32 2 556 92 11) at the price of 20€ (postage not included).

L'image d'archives. Une image en devenir [Julie Maeck & Matthias Steinle], Rennes, PUR, 2016, 340 p.
To consult the list of our publications, click here.  
11 / 1 / 2017