Human Rights between 1914 and 1940
In May 2017, Laurence Petrone published her book (in Dutch) '
Democratie in Crisis. Een anatomie van de buitengerechtelijke vrijheidsberoving in West-Europa (1914-1940)
'. This publication is the result of a research conducted at CegeSoma between 2011 en 2015. The book compares Belgium, France and the Netherlands and analyses how states can drift towards non-democratic, repressive measures under pressure of crisis and war.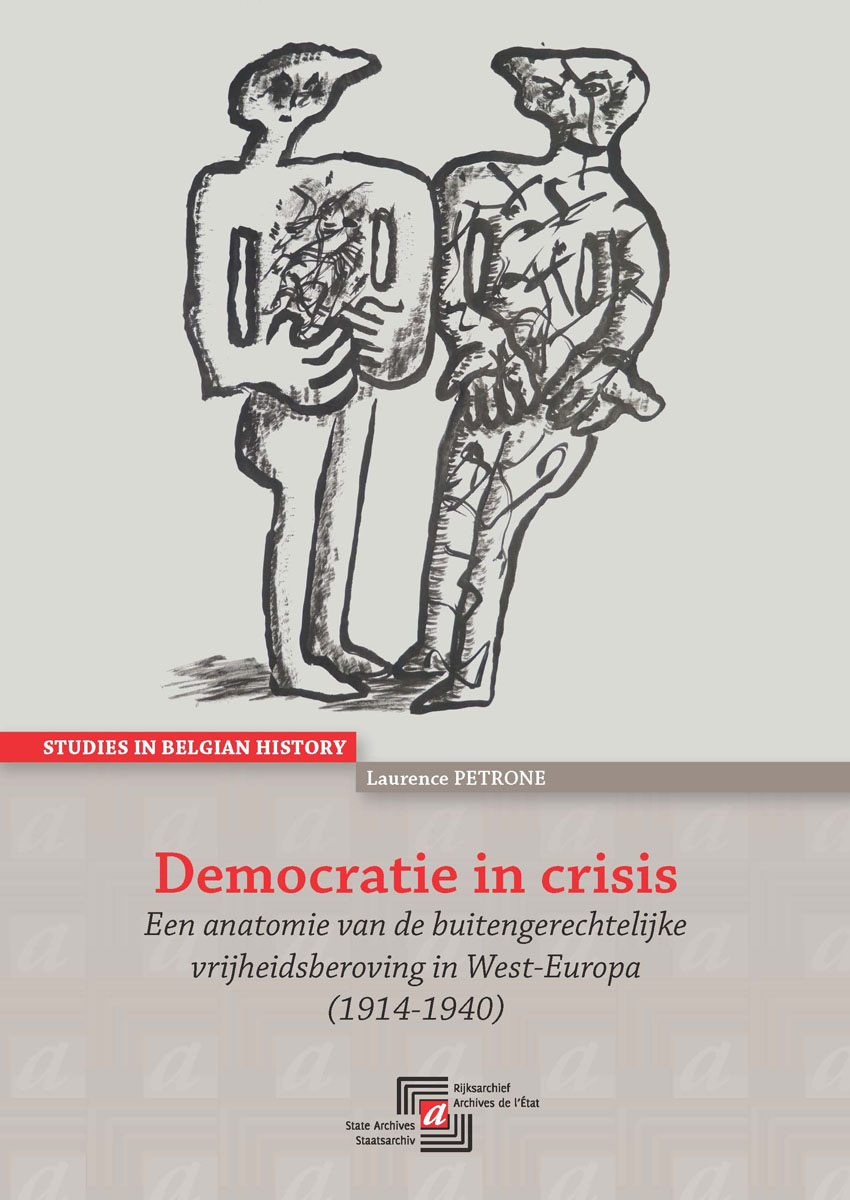 Despite the historical dimension, the book's subject matter therefore remains highly relevant today.
The book is published in the series 'Studies in Belgian History' by the Belgian State Archives.
You will find more information on the book here.

You can order the book here.

Democratie in crisis: Een anatomie van de buitengerechtelijke vrijheidsberoving in West-Europa (1914-1940), [Laurence PETRONE], Studies in Belgian History vol.3, nr 5722, State Archives of Belgium, Brussels, 2017.

19,95€ (+ postage).
To consult the list of our publications, click here.