Action Reconciliation Service for Peace and CegeSoma are Long-standing Partners
Since 2010, ARSP Belgium and CegeSoma have been coordinating a joint research project, "Exile in Belgium", concerning the immigration of German refugees in Belgium from 1933 to 1940. The objective is to deepen the knowledge on this topic and to follow the trajectories of these refugees by tracing their life paths.
The German volunteers who are received each year by ARSP Belgium in the context of an international volunteer scheme are invited to participate in this project, which aims to promote intergenerational, intercultural and interreligious understanding,. The 11 young people are active in a Belgian organisation for a period of 12 to 15 months.
CegeSoma has been hosting volunteers since 2009. This year, Katharina Austilat has joined the team and has been working in the archive sector (sorting and encoding of descriptions), and has participated in different activities of the institution.

An Exhibition Dedicated to Exile in Belgium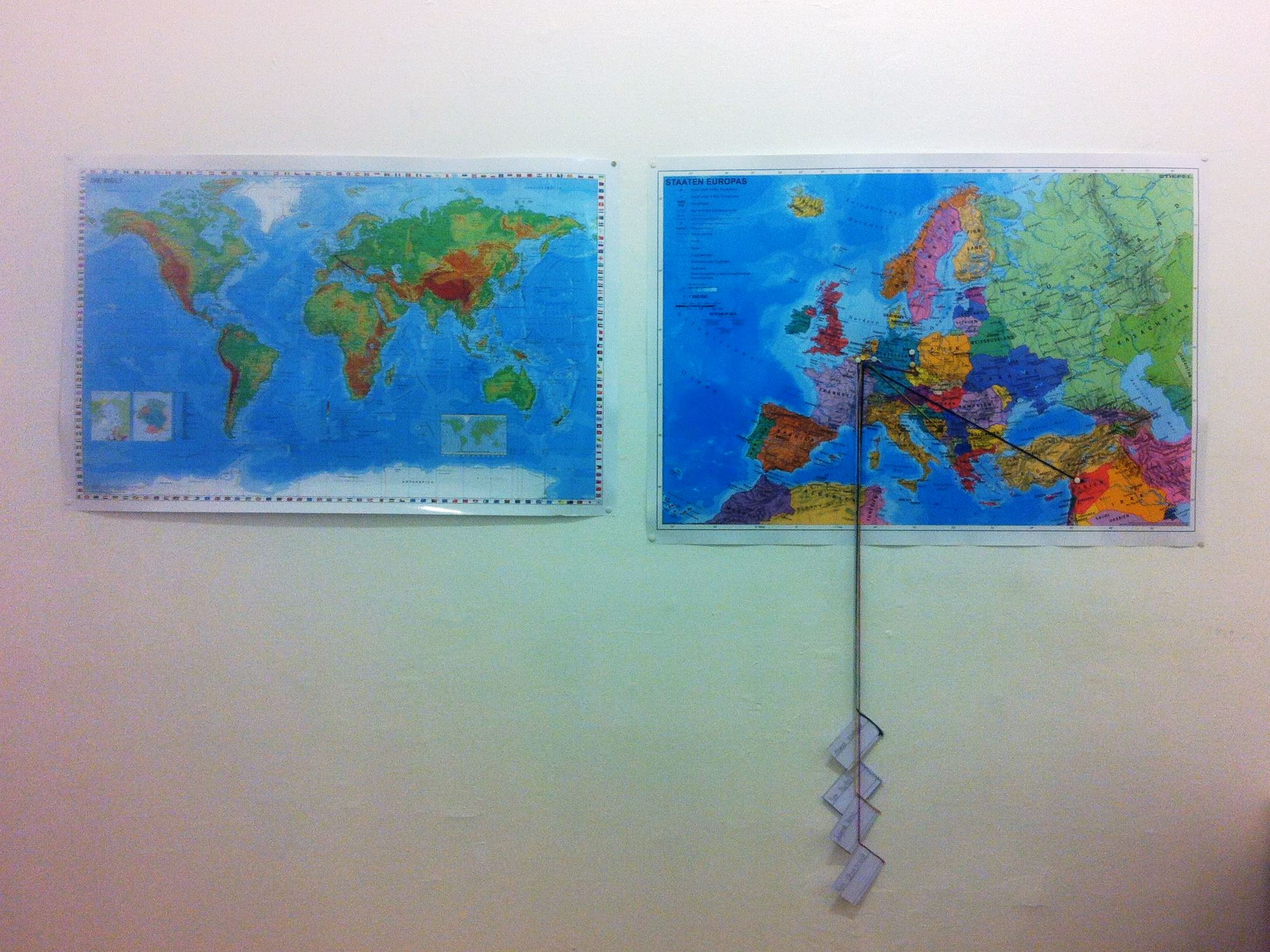 On the occasion of World Refugee Day on 20 June, Katharina Austilat, a young German ASF volunteer at CegeSoma, has presented with 11 other volunteers the result of their research on the experiences of refugees of past and present as part of an exhibition at the Jewish Museum of Belgium. The young German volunteer has carried out research in the archives of Cegesoma and the State Archives on the family Neubeck, who were refugees in Belgium in 1935. She has presented the results of her research, focusing on the intimate life circumstances and the different residences of the family.
At a time when we are facing a serious humanitarian crisis with regard to the reception of refugees, the volunteers have expanded their field of research to the war in Syria. After meeting a Syrian refugee, two volunteers were inspired to realise a short film reflecting their personal vision on the experience of the flight. They have invited inhabitants of Tournai to express their view, simply by their facial expressions, on the questions and thoughts linked to the experience of the flight, resulting in a subjective and poetic vision. The film can be viewed via this link.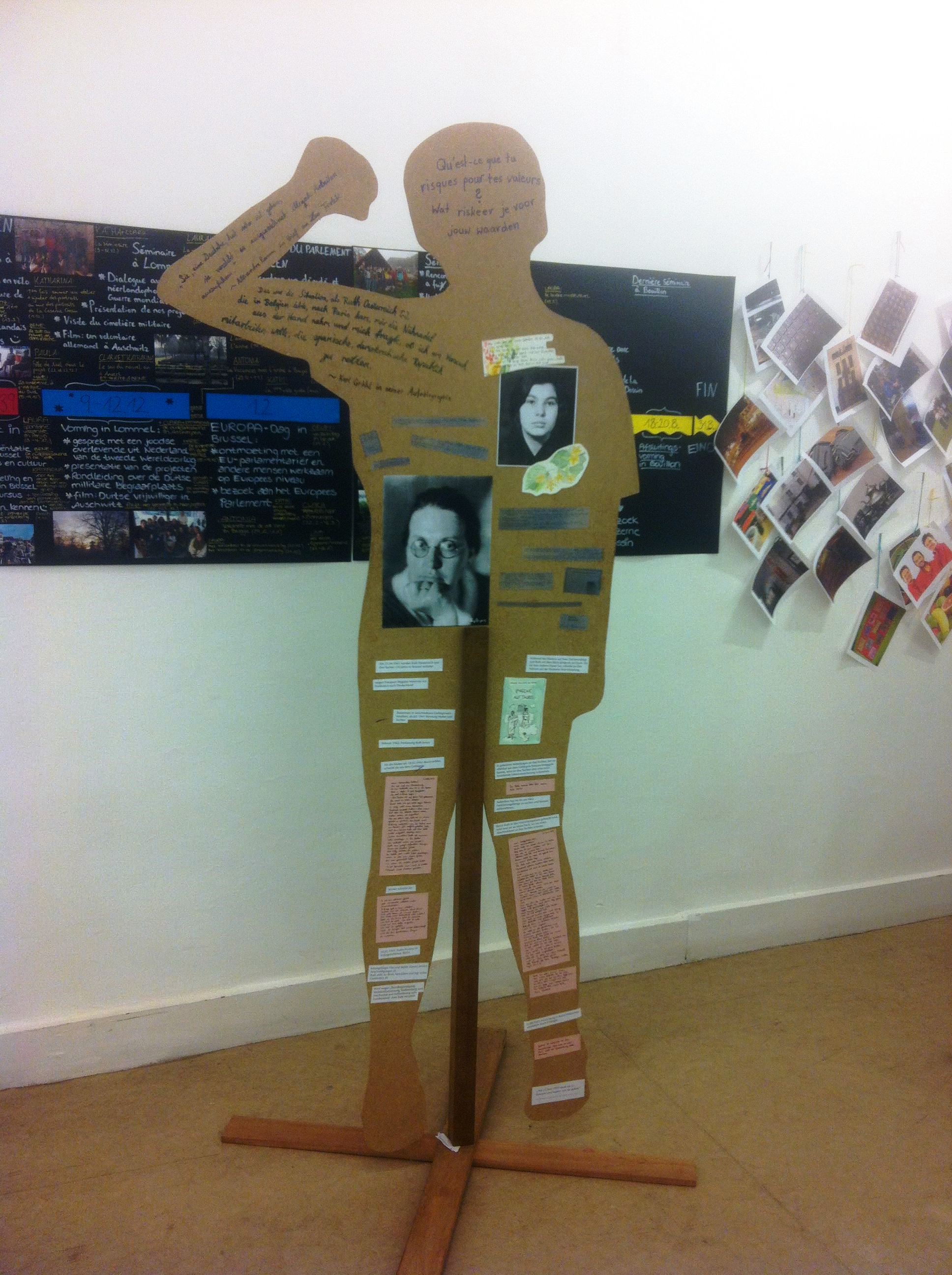 Action Reconciliation Service for Peace and CegeSoma
In April 2009, Cegesoma embarked on a successful cooperation with the Aktion Sühnezeichen Friedensdienste (ASF) by welcoming young German volunteers to its institution. The ASF is a German organisation that wants to strenghten the relationship between generations, cultures and religions, while considering the consequences of Nazism in the different European countries. It was founded after the war as a response to the aftermath of the national socialist regime. It endeavours to alert society to the consequences of this violent period and to fight against all forms of racism, anti-Semitism and exclusion of minorities.