CegeSoma Info: the Bulletin's Second Life
To better meet the readers' expectations and needs, this year we decided to transform the traditional Bulletin into CegeSoma Info (available here). Our yearly publication is henceforward a 12-pages long newspaper containing around 50 short and richly illustrated articles about our activities. But there's more….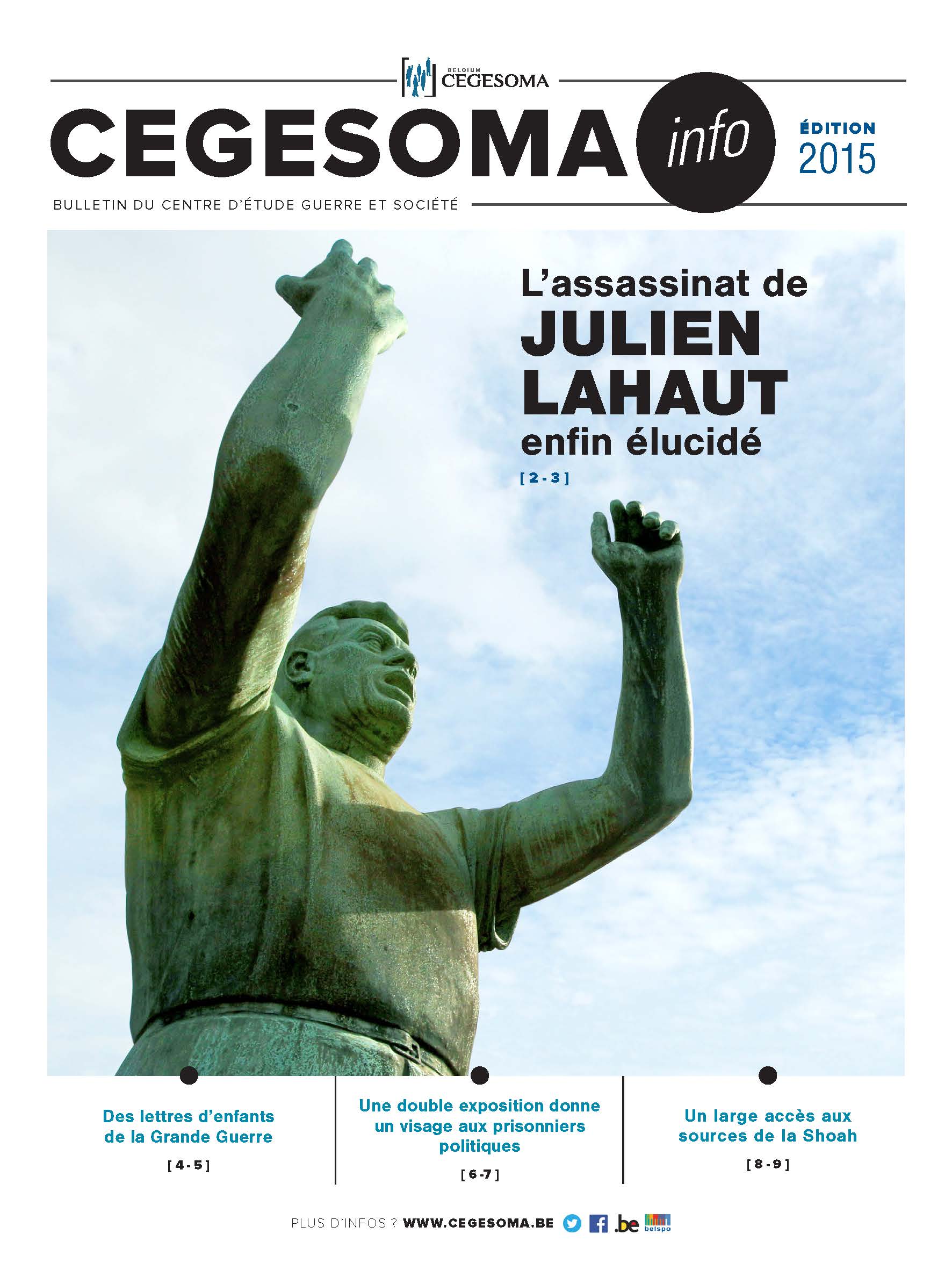 An important new feature of the CegeSoma Info is the intention to better convey our activities into the topics treated in the journal. In this sense, it is divided into sections about the Cold War (and more specifically the assassination of Julien Lahaut), the Great War, WWII, international cooperation, digitization and, last but not least, the departments/the research. The last article describes the successful petition launched to save CegeSoma and the list of the upcoming events.
This new communication channel will certainly surprise you. Please tell us what you think. Have a nice reading!
Fabrice Maerten Editor-in-chief

23 / 10 / 2015