Conference 'War and Fatherland' - World War I and the nation state
Cegesoma will coordinate an international
academic conference
regarding the impact of WWI on the development of the European nation state.  The conference will be held
in October 2015
in the Egmont Palace in Brussels (thanks to the support of the Belgian Ministry of Foreign Affairs). The scientific committee consists of representatives of all Belgian universities together with several specialists of Federal Scientific Institutions. A committee of patrons was created as well. Chaired by Belgian Prime Minister Elio Di Rupo, this committee consists of the prime ministers of all four regional governments in Belgium.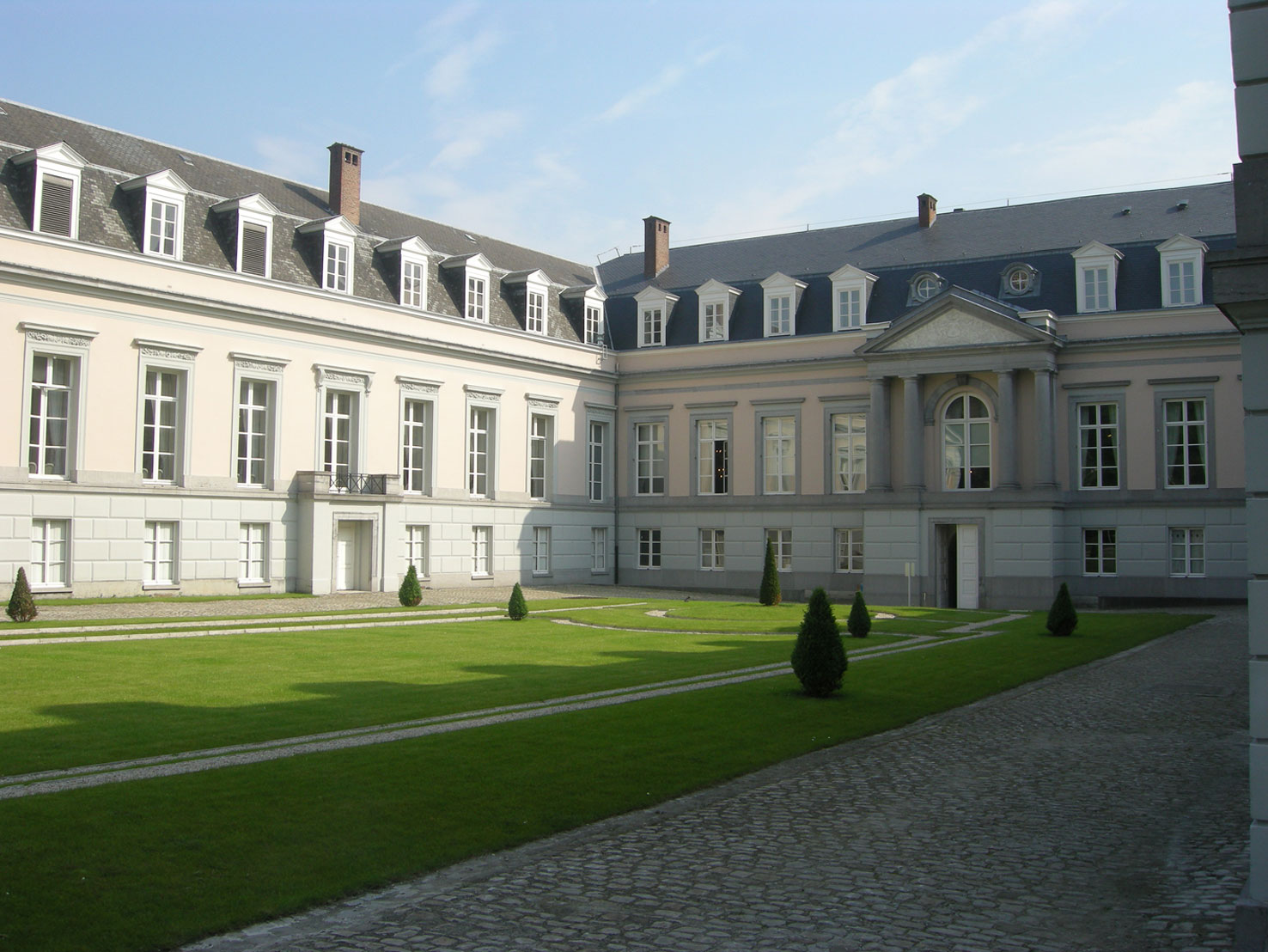 Panoramic view on the Egmont Palace (Brussels).
It is clear that between 1914 and 1919, the notion 'fatherland' in Europe was subjected to rapid and fundamental changes. This international conference aims to critically assess the notion of fatherland and its impact on the construction of the nation state. The conference programme will be structured along
thematic sessions
, inviting renowned scholars as well as early stage researchers. A final programme will be communicated after the summer of 2013.  After the scholarly part of the programme, the conference will be concluded by a broader
public session
in which the ambassadors of a number of countries involved will be invited to discuss the current significance of WWI in their respective countries.
Organization/coordination: Nico Wouters
Members of the scientific committee: Rudi Van Doorslaer (director Cegesoma), Mélanie Bost (Cegesoma), Geneviève Warland (FUSL), Emmanuel Debruyne (UCL), Laurence van Ypersele (UCL), Antoon Vrints (UGent), Pieter Lagrou (ULB), Serge Jaumain (ULB), Marnix Beyen (UA), Axel Tixhon (UNamur), Catherine Lanneau (Ulg), Emmanuel Gerard (KU Leuven), Peter Scholliers (VUB), Stanislas Horvat (Koninklijke Militaire School), Michaël Amara (ARA), Marc D'Hoore (KBR), Sophie De Schaepdrijver (Penn State University).
Members of the committee of patrons: Prime Minister Elio Di Rupo (chairman), Regional prime ministers Rudy Demotte, Karl-Heinz Lambertz,  Kris Peeters and Rudi Vervoort.
For all further information please contact : Karel Strobbe.

Nico Wouters 
18 / 6 / 2013