MRAX-archives deposited in CEGESOMA
Cegesoma has finished the transfer of the archives of the
Mouvement contre le Racisme l'Antisémitisme et la Xénophobie
(MRAX). This impressive archival collection contains primary information on Belgian migration history after the 1960s as well as on the country's evolution towards a multicultural society.
At this moment, the collection is being classified at our institute's new facilities of the Rue Belgrade Depot.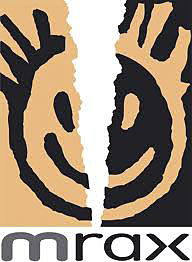 MRAX was created in 1950 by former communist Jewish members of the resistance, mostly former members of the Front de l'Indépendance (the Independance Front). First known by the name Union des Juifs contre le racisme, l'antisémitisme et pour la paix (UJRAP) and after  that by the name MRAP-Belgique (Mouvement de lutte contre le racisme, l'antisémitisme et pour la paix), this organization led by Hertz Jospa collaborated from 1950 with the French periodical Droit et Liberté, ensuring its national distribution.
During the 1960s, the waves of immigration caused by the large need in Belgium for an industrial working force caused the MRAP to focus more on questions of welcoming and integrating these people. Because of these new challenges, the organization integrated in 1966 the notion of the fight against xenophobia in its acronym, adopting the name MRAX.
MRAX quickly proved to be one of the most important actors in the fight against racist discrimination, shown by its numerous campaigns for prevention and permanent education, through exhibitions, conferences on discrimination in general, lobbying towards policy makers in order to provide and respect the legal framework against racism etc. MRAX also engaged in fieldwork with immigrants and, since 1968, also provided judicial support for foreign workers. 
These archives can therefore shed some light on how post-war Belgium gradually evolved into a multicultural society. Always on the frontline of the fight against all kinds of discrimination, the Mrax archives also show the difficulties of this evolution. Throughout the personal files of the welcome service, one can also discern an image of the conditions of everyday life of these recently arrived and as such, these documents form a unique source for an immigration history from below.
At this moment, this collection is being classified and inventorised at the Rue Belgrade depot (visits by appointment). For all further information, please contact : Mathieu Roeges.
Mathieu Roeges
27 / 6 / 2013