The Belgian Military Security Unveiled
An Exhibition Open from November 7 until December 5
CegeSoma is a partner of the "Classified" exhibition, organized by the General Intelligence and Security Service (GISS) to commemorate a century of military intelligence. The GISS was established during WWI to counter enemy espionage.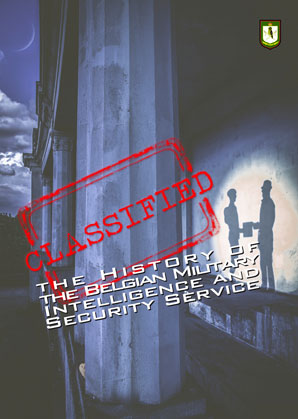 Operating Discretely
The exhibition aims to present the historical milestones as well as the contemporary and the future challenges the GISS is facing in these global times. It is seen as an opportunity to highlight the methods and knowhow of the service by presenting an overview of what it stands for, its successes and its failures. Specific persistent myths regarding espionage are also thoroughly deconstructed. Finally, "Classified" invites the visitor to reflect on the ethical issues linked with the existence of an organization compelled to operate discreetly.
Multiple Visiting Paths

One part of the exhibition is dedicated to the origins of the service, to the role of women in intelligence and to representations of espionage in popular culture. The Cold War is tackled through two of its topics: the "stay behind" network, secretly set upwith the support of the Belgian intelligence to prepare the country for a possible Soviet invasion, and the "Binet affair", in which the eponymous Belgian officer sold military documents to Eastern agents and was ferreted out in the late 1980s. In its last part, "Classified" sheds light on the technical aspects and the present-day challenges of the GISS.
Practical Information:

Exhibition: "Classified. The History of the Belgian Military Intelligence and Security Service"
Veterans Institute- INIG, Boulevard du Régent, 45-46, 1000 Brussels
From November 7 until December 5 2015, from 10:00 to 18:00, except Sunday
Free entrance
Information: classified@qet.be


Mélanie Bost

 23 / 10 / 2015