Isabelle Delvaux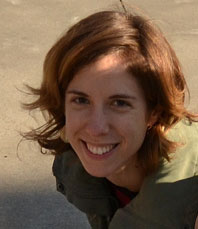 Isabelle Delvaux (°1985) studied history at the Université catholique de Louvain (UCL). She presented her masters thesis in 2010. It was dedicated to the varied Belgian support for the Apartheid regime in South Africa. She is post-graduated in Museology (Quebec).
From 2012 to 2016, she cooperated in the general coordination and organisation of  temporary exhibitions for the Fondation Mons 2015, in the context of Mons, European Capital of Culture.

Since 1 July 2016, she works at CegeSoma as assistant to the Public History and Academic Activities sectors and as Communication Manager.

02/556.92.57     -     Isabelle Delvaux

Publications
Ces Belges qui ont soutenu l'apartheid sud-africain. Organisations, réseaux et discours, Bruxelles et a., P.I.E Peter-Lang, 2014, 302 p.
(with Charlotte Benedetti & Jean-Louis Godet), Mons Superstar ! Une terre d'inventeurs et d'innovation (Catalogue de l'exposition), Mons, Éditions Mons 2015, 2015, 55 p.