Nico Wouters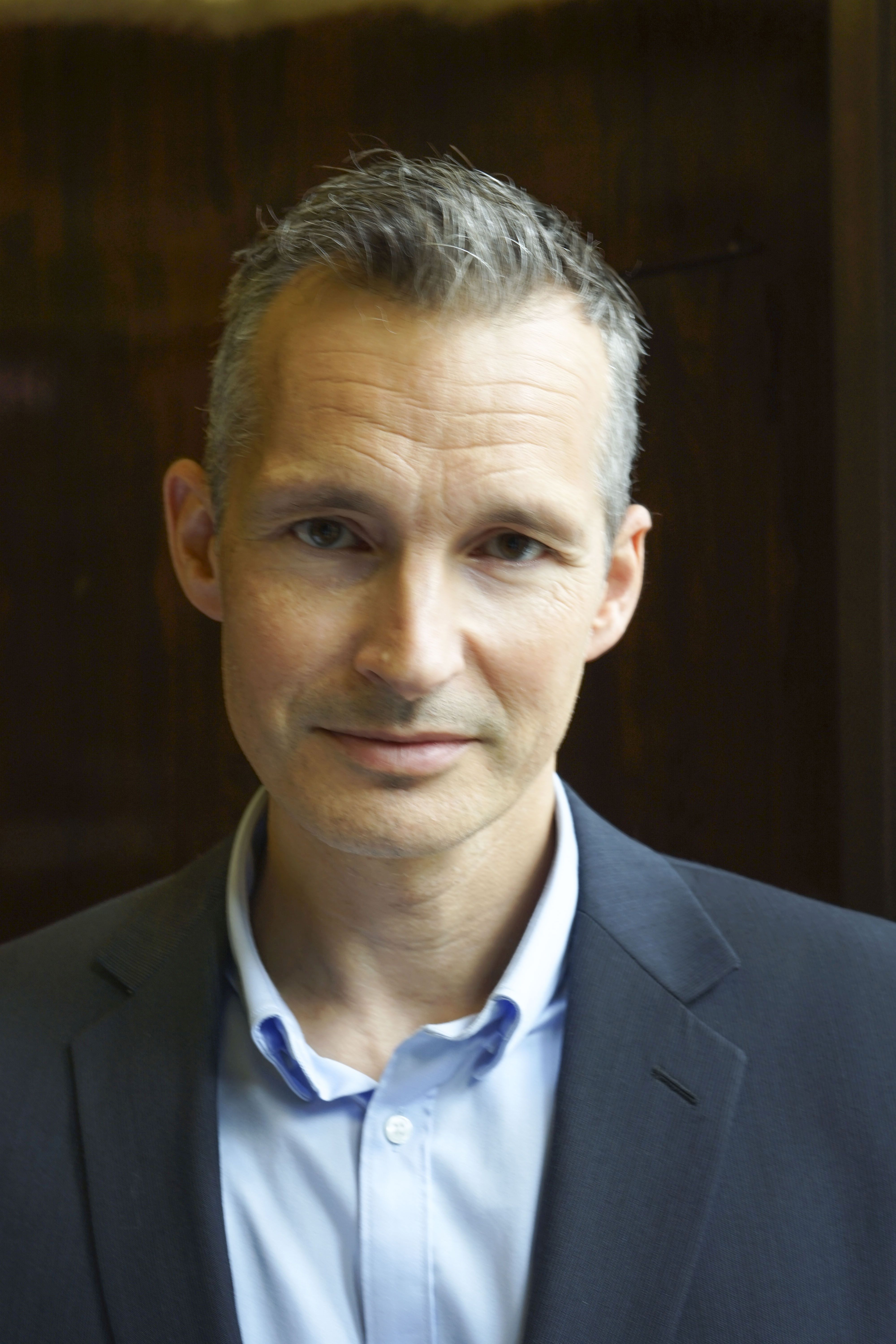 Nico Wouters (°1972) holds a PhD in contemporary history (UGent) and is head of CegeSoma (Operational Direction 4 Belgian State Archives).
02/556.92.18  -  Nico Wouters
   Main tasks and projects at CEGESOMA
Strategic and day-to-day management

Coordination of the BRAIN-research project 'The Great War from Below. Multiple Mobility and Cultural Dynamics (1914-1930)'

Co-supervisor of the BRAIN-research project 'TRANSMEMO' 
Some other scientific commitments
Guest professor Ghent University

Honorary Research Fellow Kent University

Member of the Scientific Advisory Board of the Federal Commemorative Programme 1914-18 ('.Be 2014-18').

Member Steering Group Institute for Public History (UGent)
Fields of interest
The Second World War: (local) administrative collaboration, politics of lesser evil, post-war purges, post-war memories.
Transitional Justice & Politics of Memory, State Sponsored History.
Most important books
Oorlogsburgemeesters 40-44. Lokaal bestuur en collaboratie in België, Lannoo, Tielt, 2004.
with Bruno De Wever and Herman van Goethem (eds.), Local government in occupied Europe (1939-1945), Academia Press, Ghent, 2006.
De Führerstaat. Overheid en Collaboratie in België (1940-1944), Lannoo, Tielt, 2006.
with Rudi van Doorslaer, Frank Seberechts and Emmanuel Debruyne, Gewillig België. Overheid en Jodenvervolging tijdens WO II, Meulenhof/Manteau, 2007.
(ed.), Transitional Justice and Memory in Europe (1945-2013), Antwerp/Cambridge/Portland, Intersentia Publishing, 2014, xii + 416 p.
Mayoral Collaboration under Nazi Occupation: Belgium, the Netherlands and the North of France (1938-1946), Basingstoke/New York, 2016.
Berber Bevernage and Nico Wouters (eds.), The Handbook of State Sponsored History after 1945, Palgrave McMillan, 2018, 877 p.
Nations, Identities and the First World War: Shifting Loyalties to the Fatherland by Nico Wouters (Editor), Laurence van Ypersele (Editor), Bloomsbury Academic, 2018, 320 p.
Most important recent peer reviewed articles/contributions (in chronological  order)
"Völkermord vor Belgischen Militärtribunalen am Beispiel der gerichtlichen Ahndung von Verbrechen an Juden und Jüdinnen (1944-1951)", in Heimo Halbrainer & Claudia Kuretsidis-Haider, Kriegsverbrechen, NS-Gewaltverbrechen und die europäische Strafjustiz von Nürnberg bis Den Haag), Veröffentlichungen der Forschungsstelle Nachkriegsjustiz 1, Graz, 2007, p. 171-192.
"The impact of occupation (1940-1944) on the mayoralty in Belgium and the Netherlands", in John Garrard (ed.), Heads of the Local State: Mayors, Provosts and Burgomasters since 1800, Historical Urban Studies Series, Ashgate/Leicester, 2007, p. 115-131.
"The war on legitimacy on the local level", in Martin Conway & Peter Romijn (eds.), The War On Legitimacy In Politics And Culture, 1938-1948, Palgrave Macmillan, 2008.
"The Belgian trials (1944-1951)", in David Bankier & Dan Michman (ed.), Holocaust and Justice. Representation and historiography of the Holocaust in post-war trials, New York/Oxford, 2010, p. 219-245.
"Modelstaat België – Hoe de Koningskwestie leidde tot de invoering van de Republiek", in Van Ginderachter, Aerts & Vrints, Het land dat nooit was. Een tegenfeitelijke geschiedenis van België, Antwerpen, 2014.
with Koen Aerts (eds.), Mondelinge geschiedenis in België en collectieve herinnering. Tussen representatie en receptie. Themanummer Belgisch Tijdschrift voor Filologie en Geschiedenis, n°92, 2014/2, p. 501-698 (see table of content here).
(with Veerle Vanden Daelen), " 'The Lesser Evil' of Jewish Collaboration? The Absence of a Jewish Honor Court in Postwar Belgium", in Laura Jockusch and Gabriel N. Finder (eds.), Jewish Honor Courts. Revenge,
Retribution, and Reconciliation in Europe and Israel after the Holocaust, Detroit, Wayne State University Press, 2015, p. 197-224.
Retribution, and Reconciliation in Europe and Israel after the Holocaust, Detroit, Wayne State University Press, 2015, p. 197-224.
with Jan Julia Zurné, "Jodenvervolging en daderprocessen in België en Nederland (1944-1951) Rechtspraak en herinneringsculturen", in Low Countries Historical Review, 131-2 (2016), p. 77-108.
"The Centenary commemorations of the Great War in Belgium. History and the Politics of Memory", in Low Countries Historical Review, 131-3 (2016), p. 76-86.
"Mondelinge Bronnen", in: Patricia Van den Eeckhout en Guy Vanthemsche (eds.) Bronnen voor de studie van het hedendaagse België, 19e – 21e eeuw, Brussel, 2017, pp. 1593-1611.
"Belgium", in David Stahel and Lisa Lines (eds.), Joining Hitler's Crusade: European Nations and the Invasion of the Soviet Union, Cambridge UP, 2017, pp. 260-287.
30 contributions for 'Belgium WWII' (www.belgiumwwii.be) (including: 'Secrétaires généraux', 'Bourgmestres de guerre', 'Office national du Travail', 'Leemans Victor', Collaboration administrative').
Other recent publications
"Secrétaires généraux (Comité des)"; "Entraide sociale Administrations communales"; "Grandes agglomérations (Grand Bruxelles, Grand Liège, Charleroi, Anvers), in Paul Aron, José Gotovitch (eds.), Dictionnaire de la Seconde Guerre mondiale en Belgique, 2008.
"Le moindre mal: la 'collaboration' administrative en Belgique", in Collaboration: Nazification ? Le cas du Luxembourg à la lumière des situations française, belge et néerlandaise. Actes du colloque international tenu au Centre culturel de rencontre de l'abbaye de Neumünster en mai 2006, Algemeen Rijksarchief Luxemburg, 2008.
"Het geval De Paep (1898-1985). Oorlogsherinnering, beeldvorming en lokale geschiedenis", in Het Land van Beveren, LII (2009), nr. 1, p. 25-32.
"Lokaal geheugen en bezettingsverleden in Vlaanderen: een aanzet", in Ons Heem. Tijdschrift over Lokaal Erfgoed in Vlaanderen, 2009.
"Eindbeschouwingen en conclusie", in Van vrijheid naar verplichting. Kroniek van de ziekteverzekering en de ziekenfondsen in België tijdens de Tweede Wereldoorlog, Gent, Amsab, januari 2010.
"'Volk en Staat één !' Oorlogsburgemeesters tussen mythe en realiteit", in Bruno De Wever, Rudi Van Doorslaer (ed.), Gekleurd Verleden, Tielt, 2010.
"Keuzes in een periode van transitie (1938-1946). De Vlaamse Concentratie en haar impact op de lokale politiek, de collaboratie tijdens de Tweede Wereldoorlog en de oorlogsherinnering: de casus Lokeren", in Nico Van Campenhout (ed.),  Prosper Thuysbaert in Lokderen, Lokeren, 2011.
"Straf- en zuiveringsdossiers na WO II als bron voor lokale geschiedschrijvin", in Bladwijzer, nr. 5 (2012), p. 9-17.
"Mondelinge geschiedenis als onderzoeksmethode in België. Een stand van zaken en enkele aanbevelingen", in Arduin, 12 (2012), p. 20-27.
"Het erfgoed van de wereldoorlogen en publieksgeschiedenis in België en Vlaanderen", in Koninklijke Vlaamse Academie van België voor Wetenschappen en Kunsten, Geschiedenis en erfgoed, bondgenoten of concurrenten?, Brussel, 2013, p. 65-69. 
"'Poor Little Belgium?' Flemish- and French-language politics of memory (2014-2018)", in Journal of Belgian History, XLII, 2012, n°4, p. 192-199 (Nederlandse versie verschenen in BTNG/RBHC, XLII, n° 2-3, p. 198-205).
"La Shoah en Belgique: un Historikerstreit belge?", in La Revue Nouvelle, juin 2013, p. 6-11.
"De Vlaamse Academie tussen droom en realiteit (1944-1949)", in Els Witte, Walter Prevenier en Hans Rombaut (eds.), De bewogen beginjaren van de Koninklijke Vlaamse Academie van België voor Wetenschappen en Kunsten (1938-1949), 2013, p. 99-135.
"Le cavalier seul de la Flandre", in La Revue nouvelle, 2014/8 (dossier « Première Guerre mondiale, l'histoire au présent »), p. 42-46.
"Bestuur en aanpassing", in  Bruno De Wever, Helen Grevers, Rudi Van Doorslaer and Jan Julia Zurné (dir.), Knack Historia. België 40-45, Roeselare, Roularta, 2015, p. 94-101.
"Et l'administration s'accommoda", in Le Vif L'express Hors-Série. 40-45. La Belgique en guerre, Roeselare, Roularta, 2015, p. 50-55.
Moet herinneringseducatie geschiedenis vervangen", in Hermes, 22-3, 2018, p. 41-46.