ARCHIVES – UGESCO Project : High-quality Spatial-temporal Metadata for the Digitized Collections
The UGESCO project  was  launched on 1 April. It is a two-year project coordinated by the ELIS department of Ghent University, with the participation of CegeSoma (Belgian State Archives), the STIC department of the Université Libre de Bruxelles, the Arts Faculty of the University of Leuven and the Geography department of Ghent University.
High-quality Metadata for a Better Exploration of Digitized Collections One of the major problems concerning the access to the digitized collections of the Belgian Federal Scientific Organizations concerns the uneven quality of their metadata, which impacts the exploration and interpretation of their contents. Audiovisual collections are particularly affected by this phenomenon. Spoken sources cannot be explored as easily as textual documents, while image recognition software for iconographical sources is still relatively limited in terms of performance. Common European platform projects such as EHRI have shown the importance of the interoperability of data and of the need to optimize data quality to improve access.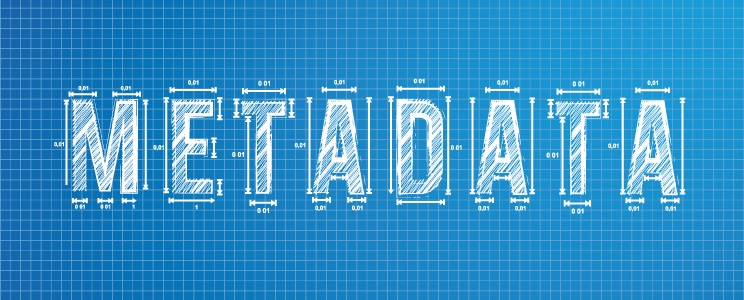 http://online.rutgers.edu/resources/articles/an-introduction-to-metadata-master-of-information/?program=mi

A 'Toolbox' for the Professionals and a Platform for the PublicThe UGESCO project (Upscaling the Geo-temporal Enrichment, Exploration and Exploitation of Scientific Collections) wants to focus in particular on the problem of geo-temporal metadata. For this purpose, two major objectives have been identified:

To explore the added value of the retrieval of geo-temporal metadata (including the study of the possibility of interlinking different collections) and their improvement through IT techniques and recent developments in linguistic engineering. The aim is to develop a toolbox which will automatically register improvements in metadata quality.

To develop a web-based public platform which allows the exploration of these metadata in time and space.

Furthermore, UGESCO aims to examine the added value of a crowdsourcing platform with regard to the validation and improvement of the generated metadata. As such, the public will be involved in the project as well.

CegeSoma Doubly Involved
CegeSoma participates in the UGESCO project on two levels. First, a recently engaged researcher will work specifically on the section 'users'. He will be charged with defining the needs of the Federal Scientific Institutions concerning quality improvements of geo-temporal metadata. Additionally, he will identify the target groups susceptible of using the platform, while he will also carry out tests of the various tools under development. The problem of crowdsourcing will of course be an important element in this 'users' study. Furthermore, CegeSoma aims to act as a content provider for UGESCO. As such, it will provide metadata sets to the other work packages which will be used as case studies by reseachers. These sets will be completed by other collections, keeping in mind the need to constantly evaluate their interoperability.


12 / 05 / 2017