New call to families in the context of the Transmemo project
The Transmemo project is a federal and interdisciplinary research project on family memory of the resistance and the collaboration in Belgium during the Second World War.
CegeSoma participates in this project in partnership with a team of historians of Ghent University and a team of social and cognitive psychologists of the UCL (Université catholique de Louvain).
The project was launched in October 2017 and dozens of Dutch- and French-speaking families have already been interviewed.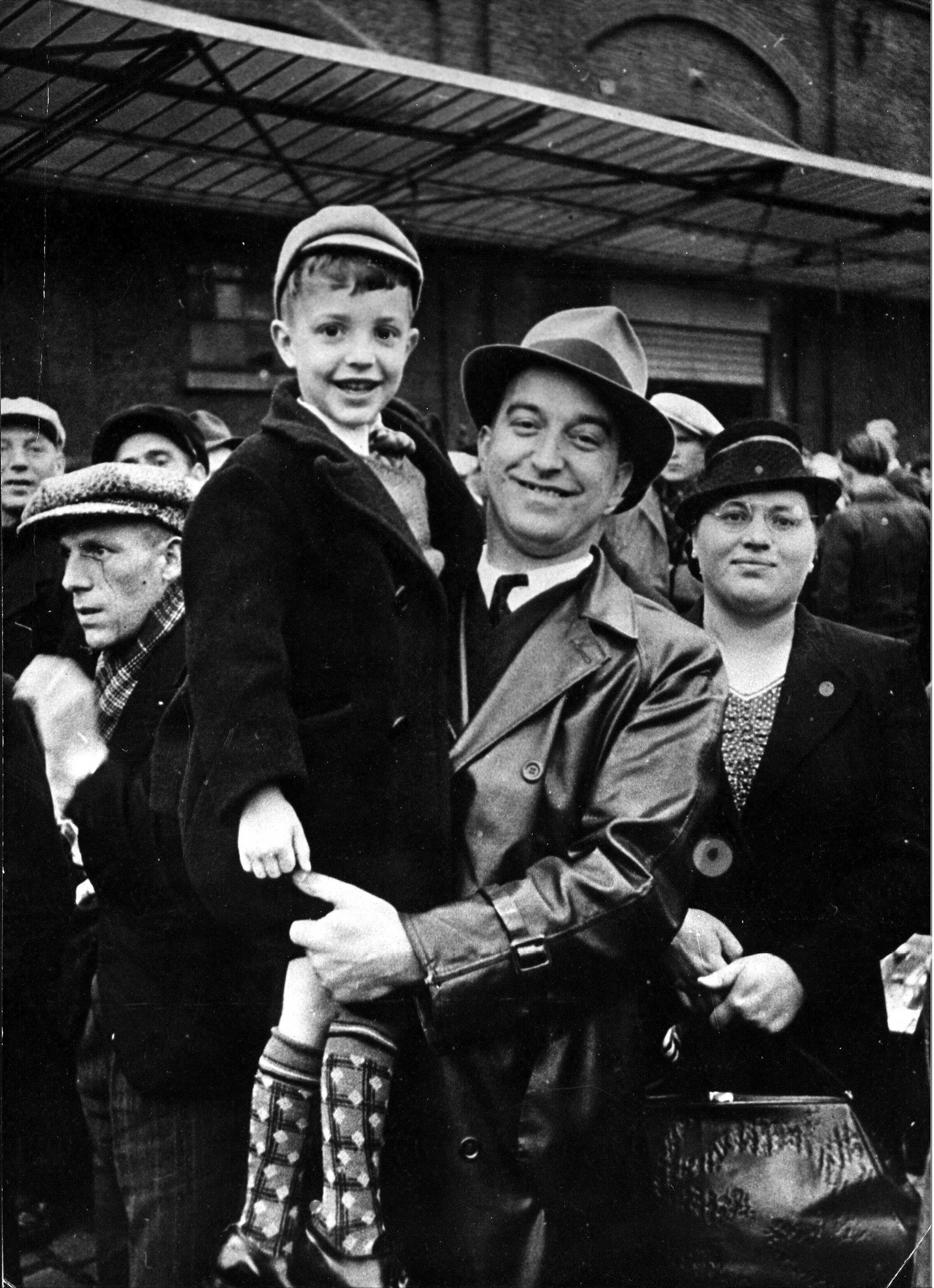 Departure of the first voluntary workers to Germany, 1940 (photo Sipho). CegeSoma n°4791.
A year later, we are still looking for Francophone families of which a member has been accused of collaboration in the aftermath of the war.
The reasons for the accusation can vary in nature: propaganda, engagement on the Eastern Front, economic motivations, volunteering with the German Red Cross, etc. Above all, we try to understand what these families have experienced and the way in which they talk about these experiences today. I
t is not necessary to know all the details of the family history, just for the family members to accept to share their memory or their relation to the topic.
We are looking for participants of all generations, even if they have not known their great-grandparents. Participants should be minimum 16 years old.
The participation is completely anonymous and regulated by an agreement between the participants and the partner institutions.

If you think you can help us, or if you would like more information on the project, please contact :

- Florence Rasmont (historian, CegeSoma) : florence.rasmont@arch.be
- Aline Cordonnier (cognitive psychologist, UCL) : aline.cordonnier@uclouvain.be
- Pierre Bouchat (social psychologist, UCL) :  pierre.bouchat@ulb.ac.be