Corona measures and your visit to our reading room
The reading rooms of the State Archives/CegeSoma are accessible again for the larger public, upon appointment and under the condition that visitors wear a face mask. Reservation of workspace in the reading room must be made by e-mail to the State Archives in question at least 2 workdays before the visit. You can find the contact details of our services here. The maximum amount of visitors per day is limited. You will therefore always receive a confirmation of the date of your visit by e-mail, that also counts as the confirmation of your reservation. Please reserve your documents in advance using our online catalogue PALLAS. Please note that if you order larger volumes from our depot in the Belgrado Street, there might be some delay.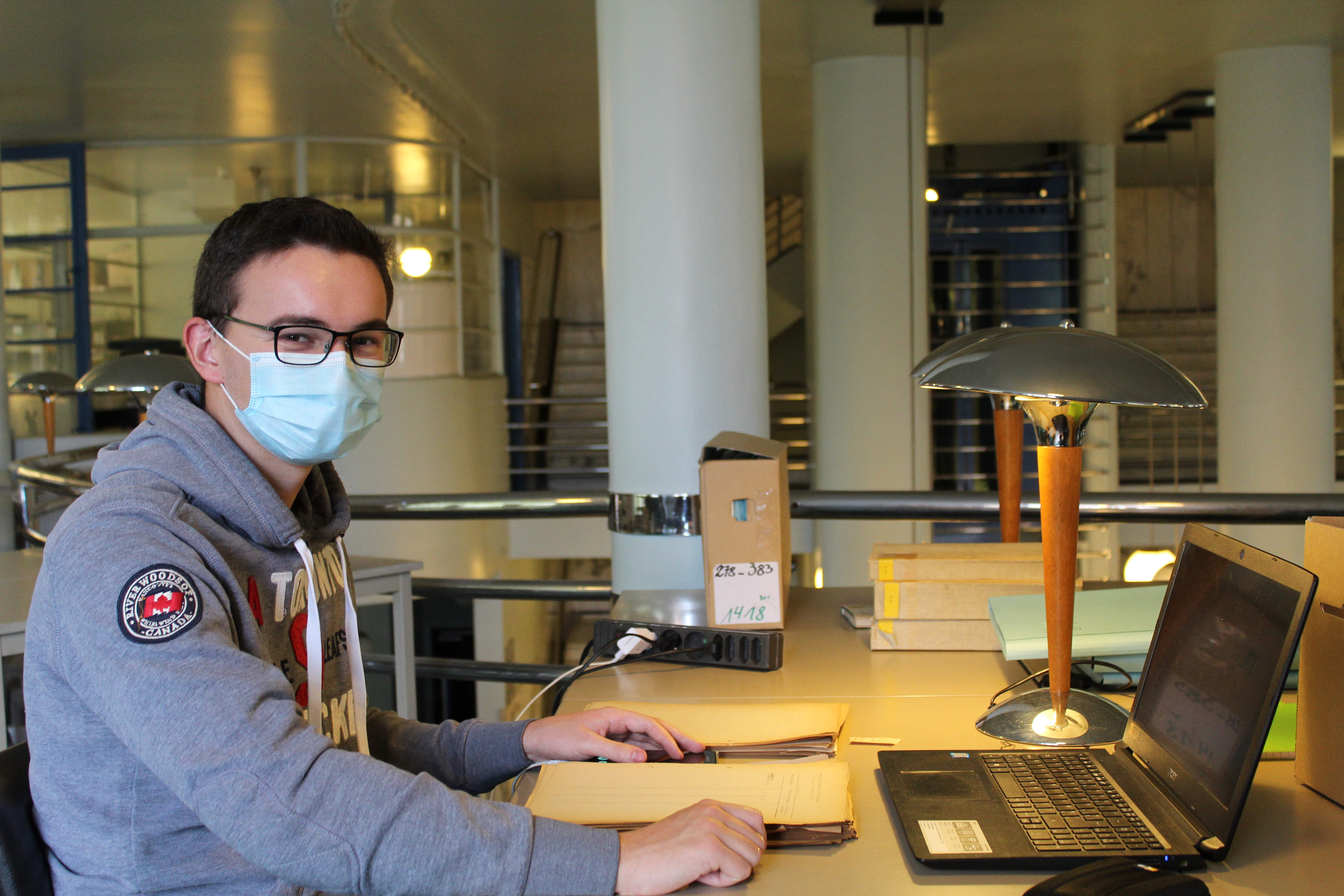 The State Archives/CegeSoma shall of course take all necessary precautions to ensure the security of both visitors and staff. The number of available workspaces in the reading rooms depends on the individual configuration of the premises and shall be limited accordingly. In order to prepare your visit at best, please consult the special preventive measures against Coronavirus/COVID-19.
In the meantime, we continue to provide minimum service to the maximum extent and to increase our online offer of archives and finding aids.
In order to somewhat alleviate the effects of the long closure of our reading rooms, all scheduled repository inventorying activities for 2020 are cancelled.
All public events, such as colloquia, group visits, receptions, book presentations, training, etc. organised by the State Archives

until further notice

are cancelled. Seminars for small groups of students may exceptionally be organized under strict conditions (by observing hygiene safety measures).
Transports and deliveries will progressively resume on Mondays, Tuesdays and Wednesdays, provided that security distances can be respected.
During the period in which our reading room is closed, you can still carry out some research online via our digital reading room, for instance:
You can stay informed about further developments via our website and via Facebook.