Belgium WWII: New content on our blog and our website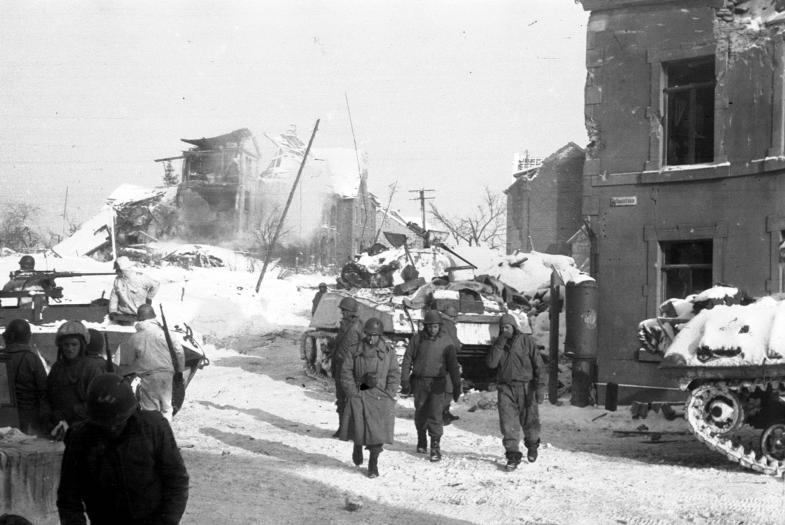 Launched in September 2017, our website www.belgiumwwii.be continues to cogently serve our mission: making reliable historical information available to the broader public in a clear and accessible manner. Mission accomplished: more than 14,000 people visited the website in November 2019 !
The articles are authored by historians from all universities of the country. The articles on the website are in French or Dutch. They are peer reviewed by other historians prior to online publication. The articles on the blog however, are not translated. The opinions expressed in these texts, are the responsibility of the respective authors. As such they provoke further debate - so feel free to join in and take part.
The initial articles were mainly about collaboration and post-war repression on the one hand and the judiciary on the other hand. They were then complemented by the history of the resistance and key military aspects. Among the those recently made available online, some articles were about the Battle of the Bulge by Alain Colignon, and about the Irish Brigades and military strategies by professor Jean-Michel Sterkendries. In a couple of days, an article penned by Dirk Luyten will look back on the major challenges of the Social Pact adopted in December 1944. More articles will be published in 2020.
Since September 2018, we also have a blog. The aim is to focus on societal debates about the history and legacy of the Second World War. Thirty-nine contributions are now already online. Click on "blog" to view them. They are listed in inverse chronological order: the latest articles are displayed at the top of the list and the earliest ones at the bottom. Historian Babette Weyns has authored several articles in response to the series "Kinderen van het Verzet" (Children of the Resistance). Nico Wouters proposes a series of interesting reflexions about the role of historians in society, remembrance education, and the place of emotions in History. Florence Rasmont looks back on a topic that was more extensively covered by the media recently: the historiography of French-speaking Belgium and the deployment of Walloons to the Eastern Front. Further articles are about the new exhibition rooms of the Museum of the Armed Forces (Wannes Devos) and the memory of the Resistance in French-speaking Belgium (Chantal Kesteloot).
In short, this is a cutting-edge website about the history and legacy of WWII, that is constantly updated. If you wish to keep up with the latest developments and articles published online, feel free to follow us on the CegeSoma Facebook page.
Chantal Kesteloot