CegeSoma in times of telework….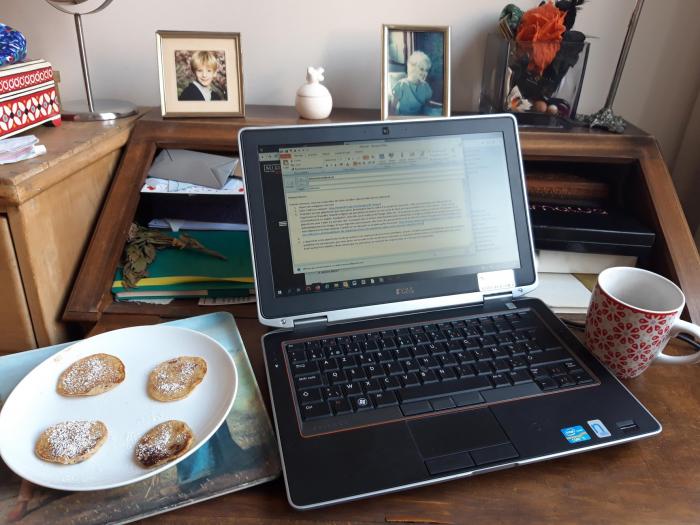 In this period of confinement, with the reading room of CegeSoma closed to the public and the majority of our staff not physically present at our premises in Anderlecht, we have fully made the transition a to a telework mode to continue our work. For some of our staff, this is a first while others already had this experience.
What are the current tasks and projects??
Some of these results are already available, some will be shortly:
Other current tasks are less visible to the public but not less crucial: correction of inventories, control of the number of photos per description in the Pallas system, translation of all sorts of texts (among others the inventory of the photo-collections 'United Kingdom' and 'Eastern Front', …), crowdsourcing work on CegeSoma photos via the platform 'Ugescrowd', retro-conversion of inventories of photo-collections to the EAD format, quality control and conversion of scans of our archive holdings…
The current period also comes in handy for drafting reports, participating in phone or video conferences, preparing new research projects, making progress in the writing of articles and in the case of one specific colleague even a doctoral thesis about authoritative data, …
Of course, we continue to respond to your inquiries. We also ensure continuity in the processing of photo orders and archive reproductions, provided the documents ordered are already available in digital format. When possible for our services, we can also exceptionally consider urgent questions for scanning on demand.
Please note: A number of events initially scheduled for the coming weeks and months are suspended until the authorities decide on the end of the confinement measures. This concerns among others two Public History Meetings: a first one about the commemoration of the genocide against the Tutsi in 1994 with Florence Rasmont and Ornella Rovetta, and a second one about the forgotten soldiers of the First World War with Dominiek Dendooven and Sophie De Schaepdrijver. Also suspended is the presentation of the research guide 'Papy était-il un héros ?' by Fabrice Maerten, a guide in the same line as 'Papy était-il un nazi ? Sur les traces d'un passé de guerre' that will help increase accessibility of the archives about the Resistance in Belgium.
… and one last suggestion: If you wish : feel free to join our community of over 2,000 followers on Facebook – with fresh news about Belgium WWII and new articles almost daily.
Take good care of yourself and your loved ones. As for us, we are very much looking forward to welcoming you again with the usual enthusiasm and professionalism at CegeSoma, which will hopefully be soon...