Good news: the Library's collections are back !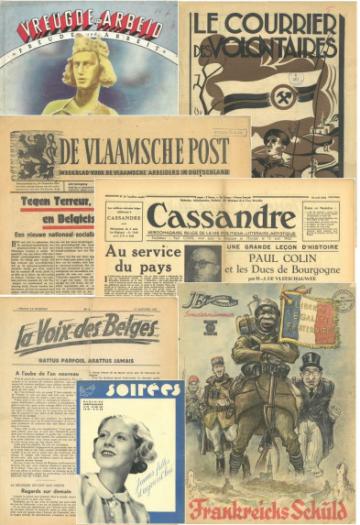 The rapid growth of our collections, as 2010 approached, had made it necessary to open up a new storage space on Belgrade Street, in the commune of Forest. For practical reasons magazines and newspapers were gathered there together with the iconographic documentation (photos, posters,...).
The time passed, and new opportunities appeared to fully integrate CegeSoma into the National Archives of Belgium. The transfer of most of our archives, mainly to another repository of the State Archives, has allowed us to recover a large space at Aviation Square, 29 (where, as everyone knows, is located the reading room that we share with the "Service des Victimes de Guerre"). It has thus been possible to re-establish the structural -and above all functional- unity of the Library: no more need to wait a week to obtain a magazine or a newspaper not yet digitized since, at this end of 2021, after an ad hoc move, the whole library sector is once again gathered in the same place, a stone's throw (or so) from the reading room.
We bet that neither the researcher nor the occasional reader wishing to consult one or another title in this imposing library will complain, since their access will be accelerated.