Access and consultation : The collection can be consulted in digital form on the computers of the reading room of via Pallas. Its content is freely available.

See below for details

.
Reproduction : The content of the collection can be freely reproduced in the reading room. For any reproduction request by the CegeSoma teams, practical information is available here.
Research tools : PDF inventory
Collection description :
Since its foundation in 1969, the CegeSoma has built up a considerable collection of posters, many of which date back to the Second World War. The collection contains placards produced by the Belgian administration as well as documents issued in the context of German and Allied (British and Canadian) propaganda. But other themes are also prominent, notably: communist propaganda, cinema, colonialist propaganda, the 1930s, Rexism, pacifism, the Cold War and European integration. The center also possesses part of the collection of the well-known artist Wilchar (Willem Pauwels) from the 1930s and 1940s. The total number of posters in our collection at present amounts to more than 3,000. More than half of them have already been added to the photographic library Pallas and are accessible in digital format.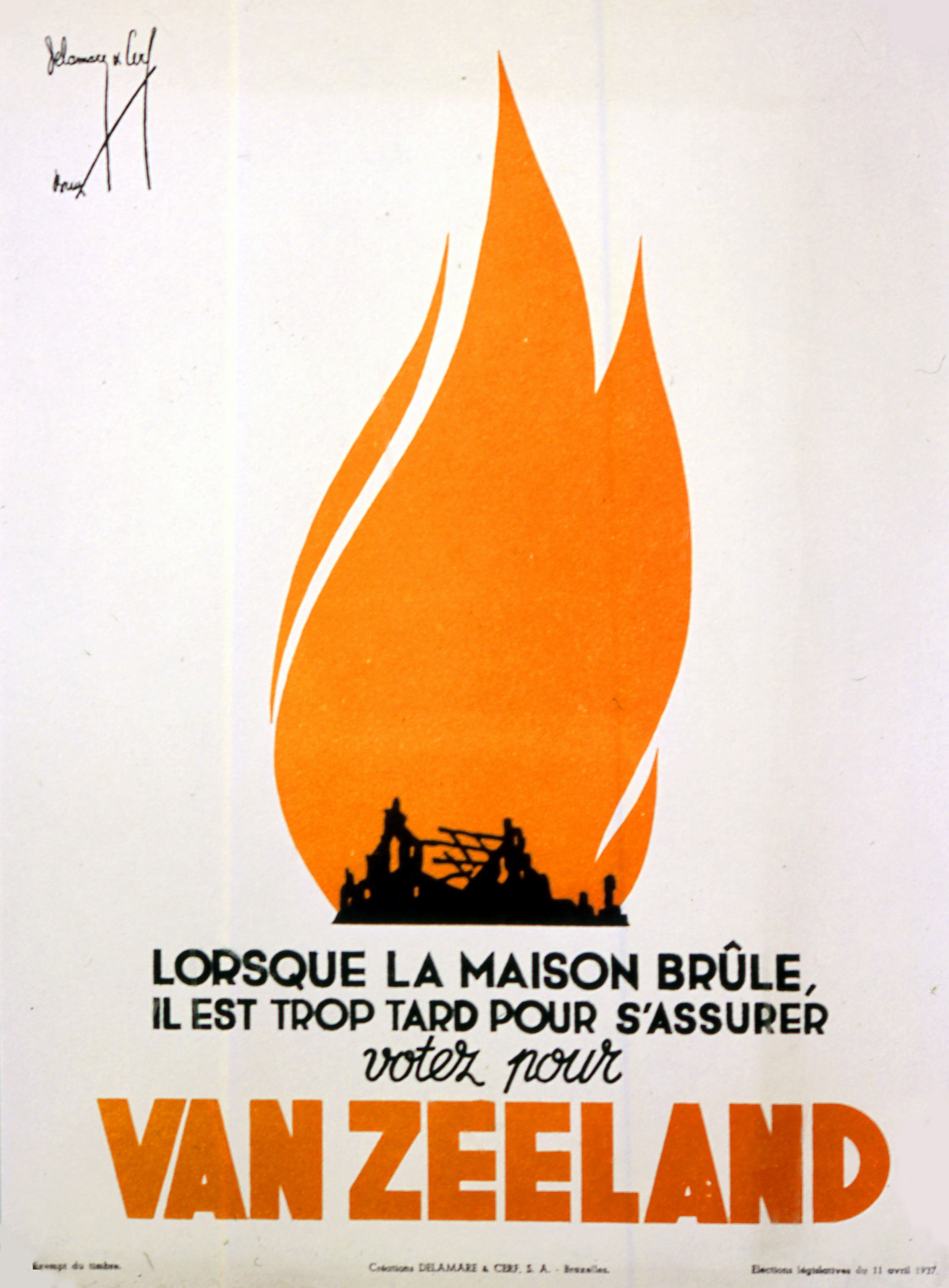 The descriptions of the online collection can be found by entering the term "collection affiches" into the search bar located in the upper section of the search engine and by selecting "Photothèque" in the right-hand column. By clicking on the various thematic files you can access the different posters.
First World War (1914-1918)
Film's posters
Inter-war period (1918-1939)

Second World War

After war (1945-…)

Before First World War (…-1914)
For more information :
Gallo M., L'affiche, miroir de l'histoire, miroir de la vie, Paris, Paragon, 2002.
Jennings E., La propagande coloniale et anticoloniale à l'affiche, Paris, Les Echappés, 2016.
Gervereau L., Terroriser, manipuler, convaincre ! Histoire mondiale de l'affiche politique, Paris, Somogy, 1996.
Hemmerijckx R., De grote reis van Wilchar (pseud. Van Willem Pauwels)(1910-2005), in Brood & Rozen. Tijdschrift voor de geschiedenis van Sociale Bewegingen, Gent, 2005.