TRANSMEMO (2017-2020)
A project on the memory of collaboration and resistance during the Second World War in Belgium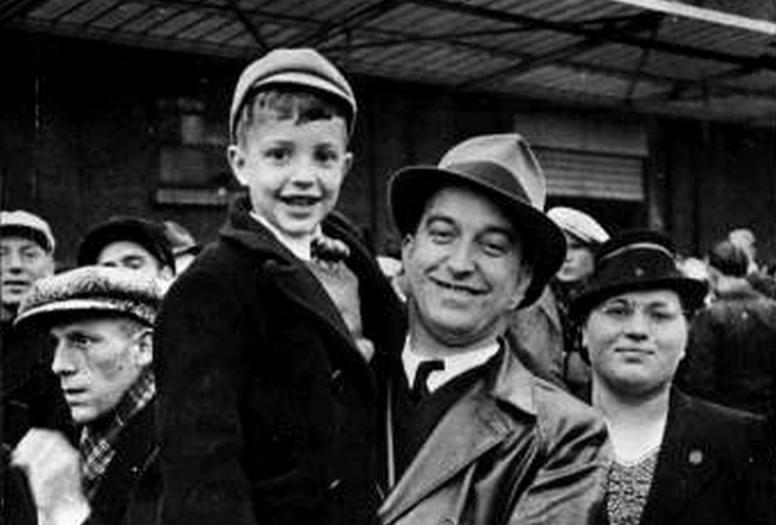 In September 2017, the federal research project TRANSMEMO was launched - a collaboration of CegeSoma (Nico Wouters), UGent (Bruno De Wever & Koen Aerts) and UCL (Olivier Luminet & Valérie Rosoux). Three researchers, namely Florence Rasmont (historian - CegeSoma), Aline Cordonnier (psychologist - UCL) and Pierre Bouchat (psychologist - UCL) have joined the team.
TRANSMEMO is a two-year research project about family remembrance of the resistance and collaboration. It takes an opposite perspective to previous research work about political and institutional remembrance in order to try to figure out how collective remembrance is shaped within the intimacy and private sphere of the family. In terms of methodology, the project is based on oral history.
Indeed, since January 2018, eighty Dutch and French speaking families form three generations (war children – their children and grandchildren) were interviewed. On the basis of these interviews, researchers try to document and study the manner in which representations of the collaboration and the resistance were forged and transmitted within a given family. They pay particular attention to the way in which this intra-family narrative is constructed in interaction with public remembrance about collaboration and resistance in the northern and southern part of the country.
The main objective is to better understand how a collective narrative takes hold within society in the long term.
First results
The Transmemo team has presented the first results of their research on 3 October 2019 at the Senate, on the occasion of a colloquium to which the interviewed families were invited, as well as specialised press, academic experts, artists and the public. In early 2020, Transmemo will then be pleased to present a radio documentary series in three episodes titled "Les transmissions", which is based on the interviews and on audio archives of CegeSoma. The series will be broadcast on Belgian radio and will also be available as podcast on the CegeSoma website Belgium WWII.
Discover the TRANSMEMO presentation video : here